Description
The replacement type Fine-tune V-belt for GR YARIS 4WD.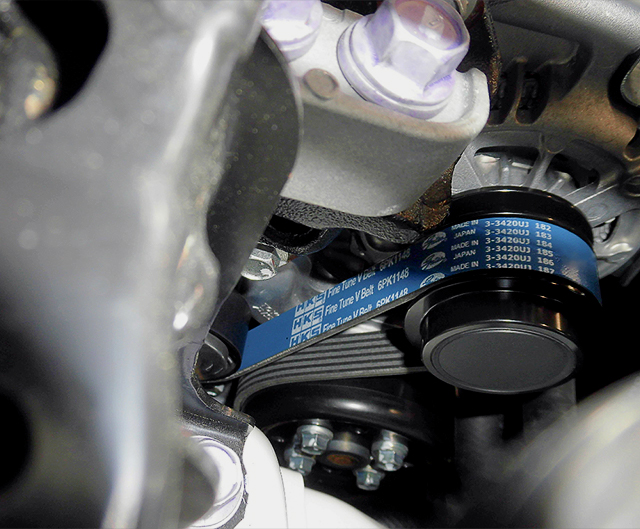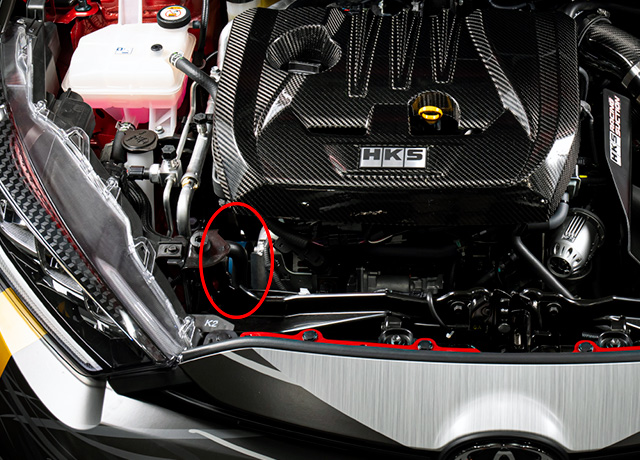 Durability at high temperatures is highly effective against the temperature rise of the engine bay due to the engine tuning.
It also performs well even in cold climates.
Lightweight with high wear-resistant quality. It does not need to apply extra tensions, and also it can reduce the squeaking sound.
The lightweight belt provides high-following performance even at a variable rotational speed, and this does not only reduce squeaking sound but also provides high transmission efficiency.
A timing belt adopts a special structure on the GR YARIS 4WD because of the layout of the vehicle. Therefore, general products are not able to use due to insufficient strength by their structure. However, HKS Fine Tune V-belt is specially designed for GR YARIS 4WD in consideration of them.
The back of the belt is a blue color with the HKS logo design.
■Performance
(The content below may be varied depending on the model.)
The superiority of employing an  EPDM (Ethylene Propylene Diene Monomer) Rubber
Using EPDM material provides better durability in hot/cold temperatures and high wear resistance.
It also gains weight-saving thanks to its smaller specific gravity compared to the stock material.
The ribbed part, mixed with short fibers, improved durability, and anti-wear resistance performance compared to the stock.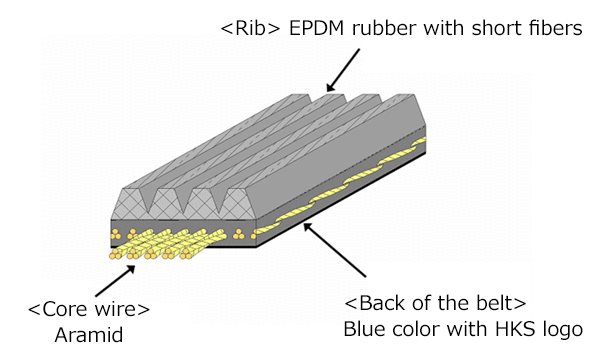 ●Performance comparison with other products
(Depending on the model)
| | |
| --- | --- |
| High temperature durability | 4 times |
| Low temperature durability | 10 times |
| Anti-wear resistance | 30% improved |
| Weight saving | 17% lightweight |
| Product | Code No. | Manual | Remarks |
| --- | --- | --- | --- |
| FINE TUNE V BELT 6PK1148 | 24996-AK052 | | For GR YARIS 4WD. |