Description

【HKS FLOOR MAT】
A Japan-made car floor mat having many functions such as noiseless, waterproof, lightweight, and so on.
This is suits for customizing your car interiors or changing the car interior atmosphere. A good fit car mat because the product is specially designed for each specific model.
■Outer Material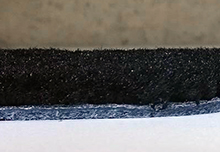 Polypropylene material that is resistant to wear and designed to increase the density by short-pile. A special design having noiseless and waterproof performances.
■Back Fabric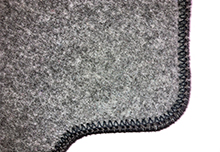 Felt material backing with great non-slip effect and about 15 to 20% weight-saving of anti-slip rubber.
■Heel Pad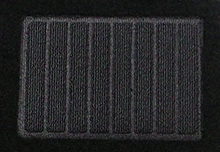 A heel pad is added on the driver's seat side. It protects the heel part where wear quickly due to operating a pedal.
■Embroidery name plate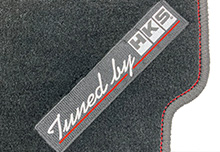 On the driver's seat side you will find the impressive embroidery design "Tuned by HKS" on the simple black color. The red line design gives accents to the entire appearance.
Note: The design specification of the logo varies depending on the product.
■Attachment hole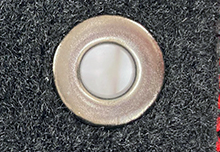 The stock floor mat fixing attachment grips can be used as it is. Fixing firmly prevents the miss-align of the car floor mat.
■Manufacturing process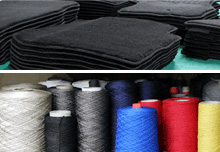 HKS is particular about made in Japan from yarn, cutting, sewing, to finish. High durability and high quality are provided by sewing by a skilled professional one by one.
Note:
1. Fit the car floor mat firmly when you use the product, especially on the driver's seat side.
2. The specifications of the stock floor mat fixing attachment grips may vary depending on the model of a car.
3. Separate purchase of the stock floor mat fixing attachment may need depending on the car models.
4. For more details, please refer to the remarks on the correspondence table from our website.
Vehicle
Model
Type
Product
Code No.
Manual
Remarks
SUPRA
JZA80
FLOOR MAT
HKS FLOORMAT SUPRA JZA80 FRONT SET
51007-AK434
For 

RIGHT

-hand drive car. Includes provided floor mat clips