Description

Center Pipe used for GT570/GT600 Racing Package.
We have reduced the exhaust resistance by taking out the 2nd catalyzer and make the catalyzer straight for best result.
There are 2 type, one with the silencer and one without the silencer.
It's for racing only because there is no catalyzer.
■Performance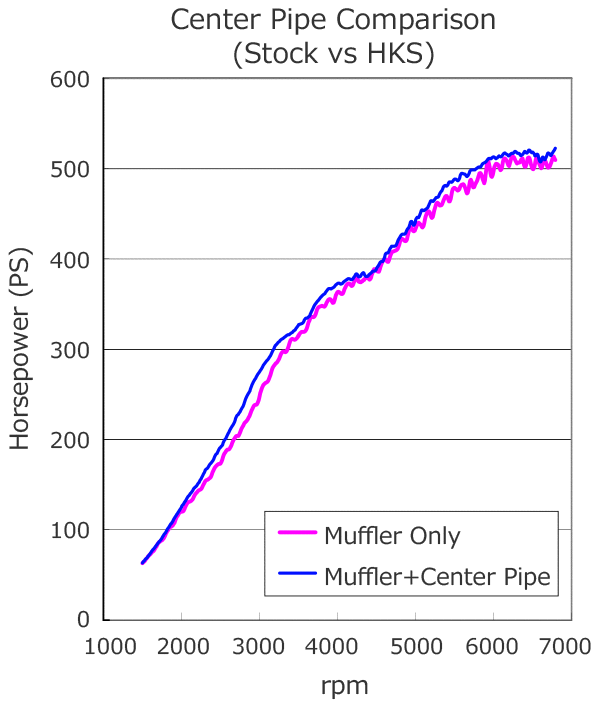 ■Installation

■Pipe layout

– Remarks on sound –
Used with stock muffler is 103dB. (Stock vehicle:89dB, Center Pipe change is 103dB)
* We didn't checked the vehicle that changed muffler.
| Vehicle | Classification | Model | Engine | Model Year | Pipe Size | Consist of | Code No. | Manual | Remarks |
| --- | --- | --- | --- | --- | --- | --- | --- | --- | --- |
| GT-R | | R35 | VR38DETT | 07/12 – | φ74.7 x 2 – φ85 | 1 | 33004-KN001 | | CENTER PIPE, Only for race use, Silencer included, φ74.7×2 – φ85 |