Description

High efficient air intake system with using a luxurious look carbon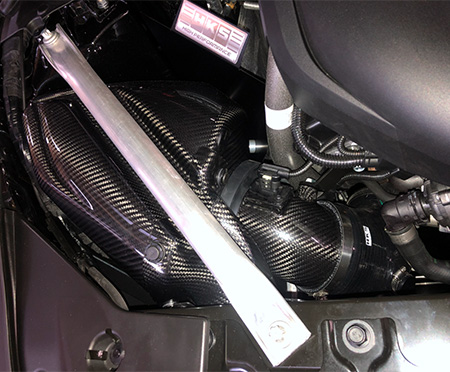 70026-AT002: Cold Air Intake Full Kit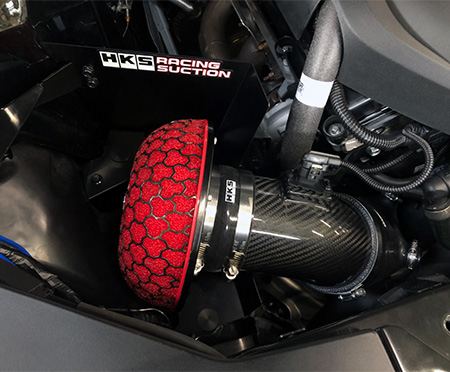 70028-AT001: Dry Carbon Racing Suction
■Features
Producing sporty and luxury atmosphere by employing the same carbon material with beautiful twill texture used at the Dry Carbon Racing Suction.
Adding an extra air intake duct separately from the stock air intake port enhances the stable amount of intake air even though the open-type air cleaner was covered with the air intake cover.
By using HKS Cold Air Intake Full Kit provides Approx. 500g of weight-saving.
A unique circular polished emblem (included in the kit) makes your engine room stylish.
A cold air intake box can be purchased individually to upgrade your car for users who already have a Dry Carbon Racing Suction.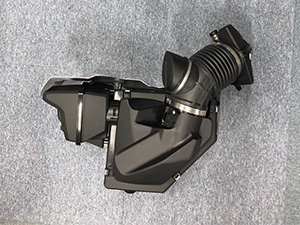 Stock Intake (Approx. 3.1kg)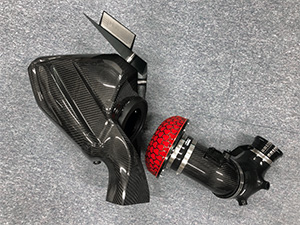 HKS Intake (Approx. 2.6kg)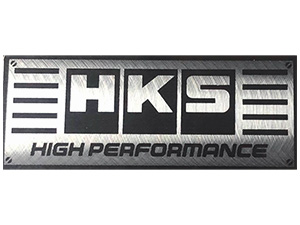 Circular polished emblem
■Performance
(In-house data)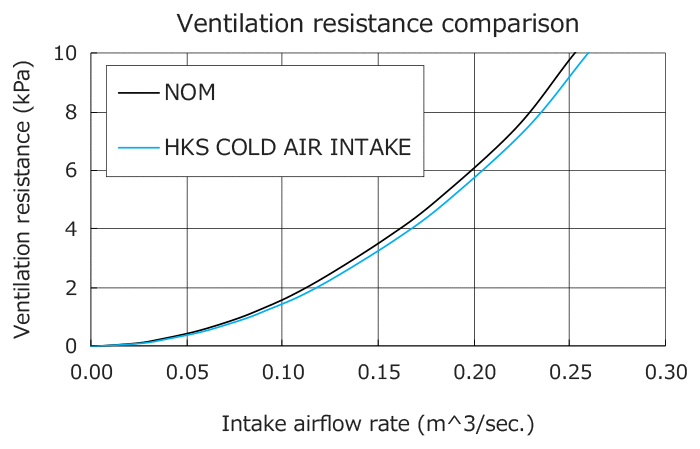 Adjust the airflow by optimizing the piping of the Dry Carbon Racing Suction.
Further, adding the extra intake duct to the intake air box becomes possible sufficient fresh air intake.
As a result, HKS reduced the airflow resistance at the whole range compares to the stock intake system.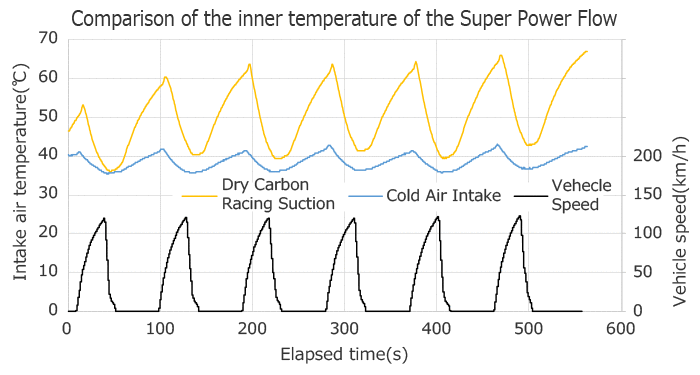 The test performs a total of 6-cycles.   *1-cycle: 0km > 120km/h > stop > idling 45 sec.
Measure the inner temperature of the super power flow when stop-and-go traffic on city streets.
Outside air temperature at the test: 23.5°C to 26°C
Placing the air filter in the cold air intake box can make smooth fresh air intake.
It can be reduced frequent rising air intake temperature after idling or in a traffic jam.